IF YOU LOVE PLAYING TENNIS
You will love Hockley Lawn Tennis Club...
Play for Fun, Train and Compete...
We are Hockley Lawn Tennis Club...
We are a small three court club with a 100 year history of local tennis. We are very active in district and county level competitions with a very strong and successful junior coaching program. Our three courts are superbly maintained and are probably close to, if not, the best in the county. They are floodlit up to 10:00 in the evening and membership includes floodlights and balls. The club house holds many functions each year including live bands and some very lively dancing! The flooring is particularly suited to showing off those Northern Soul moves or that 50's jive you have been itching to show off. The club is run basically by three committees: the general committee, the social committee and the bar committee. Obviously the most important is the bar committee. Populated by many of their best customers! Then next up is the social committee. They have had a quiet time over Covid but are now getting things back on the calendar. The last and least glamorous is the general committee. This is populated by the club's officers and other committee members elected at the AGM by the playing membership. They do the boring stuff of keeping the club running. All three committees are populated by volunteers. The only paid employees of the club are the club coaching team, the cleaner and the gardener.
So Many Reasons To Join...
- Great Social Tennis Events
- High Quality Tennis Coaching
- Competitive Tennis Play
- Mini & Junior Tennis Programme
- Elite Academy Squads
- Adult Tennis Courses
- Leagues & Competitions
- Fantastic Social Events
- Great Clubhouse & Bar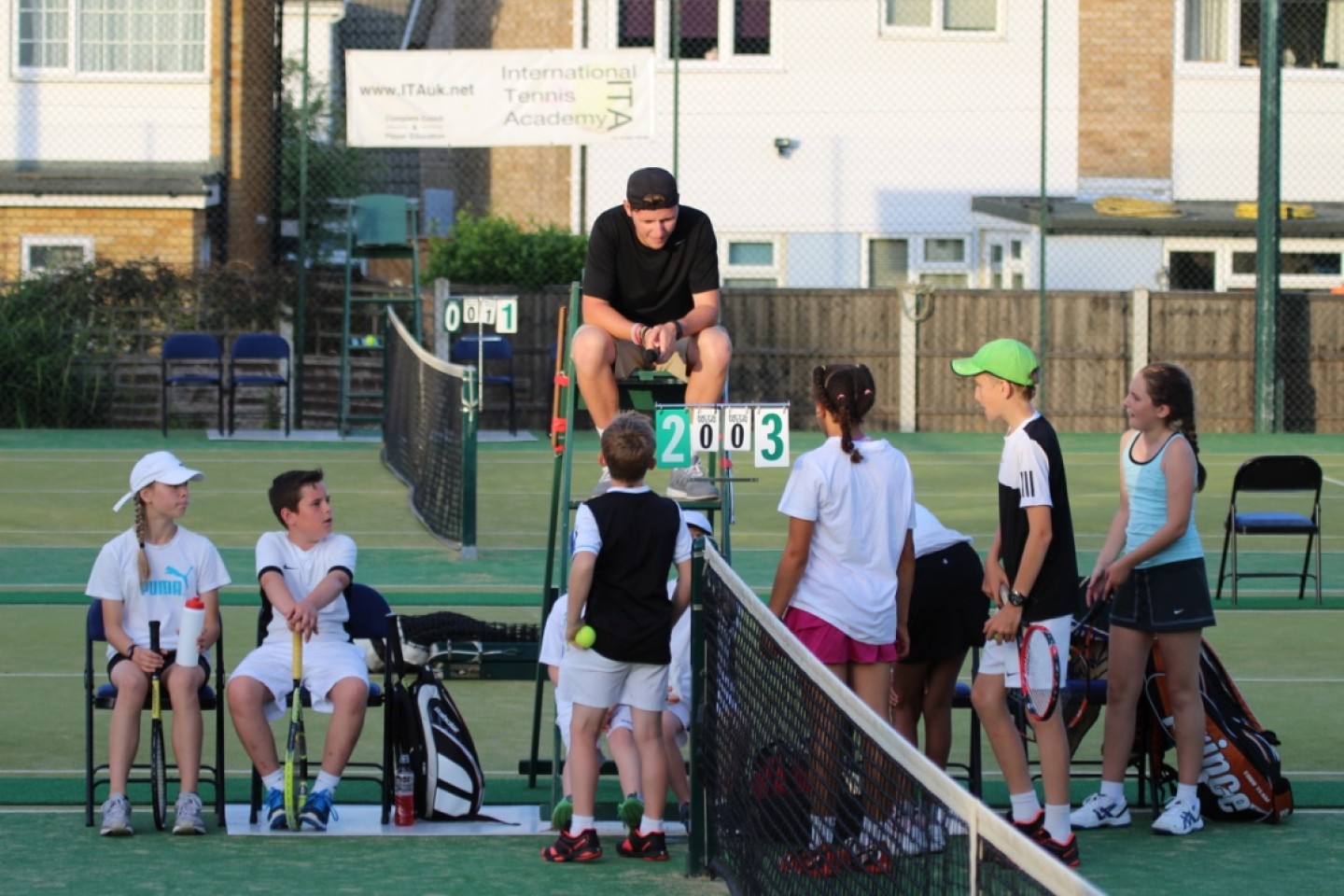 It's so easy to join us at Hockley Lawn Tennis Club...
If you are looking to join a local tennis club then give HLTC a try out. Joining a club has never been easier. Give our coach Adam a call on 07967 865435 and arrange a free taster at Monday night coaching.
Head Coach Adam will have a chat and introduce you to the club's social sessions, coaching programs and competitive tennis. Whether you are an absolute beginner or a squad player you will be made very welcome.